Corporate Clients
We're privileged to work with some of the most known well-known companies in the world. Our partnerships utilize corporate team building activities to make a measurable difference for children in need. Our corporate partners realize that corporate social responsibility isn't simply a catch-phrase. It's a forward-looking perspective where your corporate endeavors should impact lives. It's striking a balance between meeting shareholder objectives while cultivating social needs. It's giving back in the truest form.
Make your next corporate team building event the most meaningful and memorable your team has ever experienced!
Overall, it was outstanding!  I think New York Presybterian Children's was the right choice for the big green boxes of cheer.  Cheeriodicals did an amazing job with the team-building Wednesday evening setting context for the purpose – and as well walking us through our first distribution on Thursday.  Sometimes, it's just the small things that have a major impact.  Gift giving always feels good…especially at a Children's hospital.  Many thanks again for helping us bring Cheer to patients in the New York area.  I look forward to our continued partnership.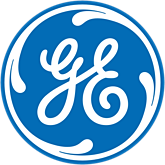 Lori Fracassi-Moore
The response from the MDP group about this experience has been overwhelmingly positive.  The humility and kindness an event like this brings out in people is remarkable – it's the true work of leaders.  Thank you and your team for such a successful event.  We look forward to working with you in the future!

Ashlee Aspden
We chose to work with Cheeriodicals because we like their concept and believe it is a perfect way to brighten the mood of the children and their families.  Each year, our employees participate in a team-building exercise that makes a difference in the community.  This year, our team of 400 personnel were proud to use corporate team building with Cheeriodicals to bring a day of joy to children struggling with medical issues at New Orleans Children's.

Phil Smith
Andersen Windows & Doors – Phoenix
Abbott Nutrition – Orlando
Have you ever referred a team building company?
If you've scheduled team building events for your company in the past, did you refer those events to your colleagues? Did you take time to share with your business contacts how happy you were with the event's outcomes?  Did your team building activity move you enough to share the details with anyone?
For our events, it's the standard to have our corporate clients and hospital partners send their team building testimonials following a Cheeriodicals event.  We except nothing less than 110% satisfaction from our partners.  In fact, our job is not complete until our clients send that positive feedback with a team building testimonial we may proudly share with others.