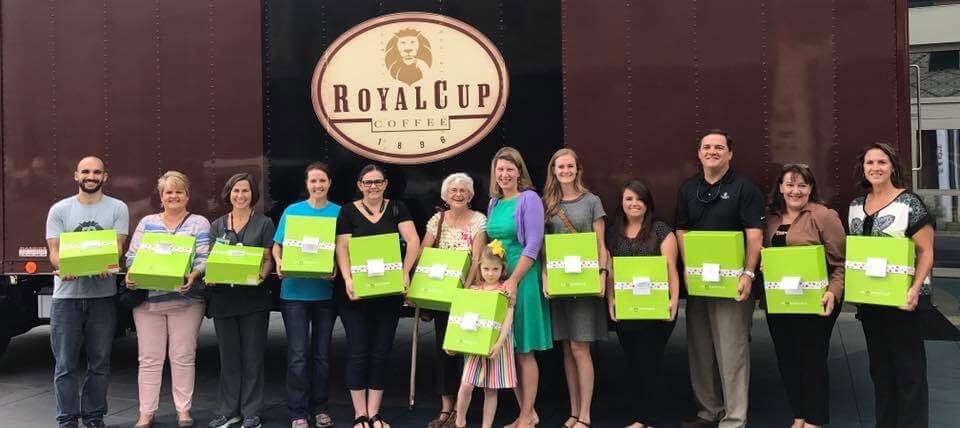 When we were searching for a Humanitarian Event for a team building opportunity, it didn't take us long to fall in love with Cheeriodicals and their mission.
From the moment I watched the Cheeriodicals video explaining exactly what they do, why they do it, and the huge impact that they have on the lives of so many-I was sold!
We have an Annual Meeting where we bring in employees from the 38 states where we service customers and where our co-workers work and live. Admittedly, we find ourselves focused on Birmingham because that is where our Headquarter's office is located and that is where our meetings are always held.
We immediately committed to building Cheeriodical boxes for Children's Hospital of Alabama at Birmingham. It didn't take long to decide to commit to 3 other Children's Hospitals throughout the country.
Sadly, we know of employees who have spent countless hours at Children's Hospitals across the country not knowing what the next day held for them. It's important for our Royal Cup team members to know that we are one company with one vision. Aside from that, we are family too.
Our employees who delivered Cheeriodical boxes to the hospitals we chose in Birmingham, Nashville, Tuscon, and Seattle lives have been forever changed by the experience. Not only the actual boxing of the items in the beautiful, bright green boxes with each other as a team building exercise but also seeing the hundreds of smiling children's faces along with their parents. Knowing that we could be a bright spot in someone's dark days is definitely something we will never forget.
There is nothing else like Cheeriodicals out there and while we are still hearing compliments from our employees weeks later and receiving messages from the families who received the boxes, I already know that when we go to plan our next Humanitarian Event, we cannot possibly top the service and experience that we were all given by Cheeriodicals!
Gena Hyatt
Employee Relations Manager
Royal Cup Coffee & Tea