Vision and Philosophy
WE BELIEVE Corporate Team Building activities should be much more than just fun and games. WE BELIEVE the events should emotionally bond your team while your team's effort measurably impacts your community. WE BELIEVE Corporate Team Building should leave a legacy. WE BELIEVE your events should "matter".
Make your next team building event the most memorable and meaningful your team has ever experienced!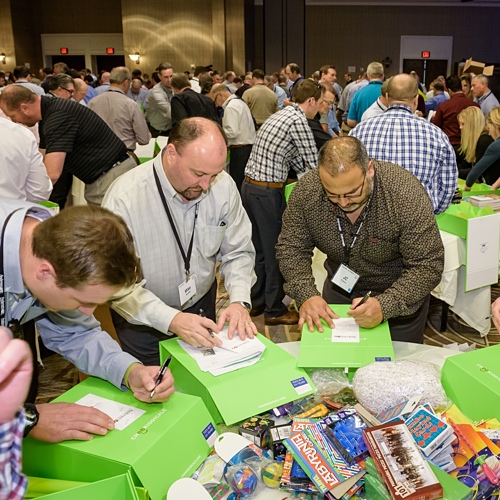 Fast-Paced Team Building
Teams from a dozen to 1,000+ can come together at your office or a meeting site to assemble hundreds of "cheer-up" gift boxes for hospitalized children.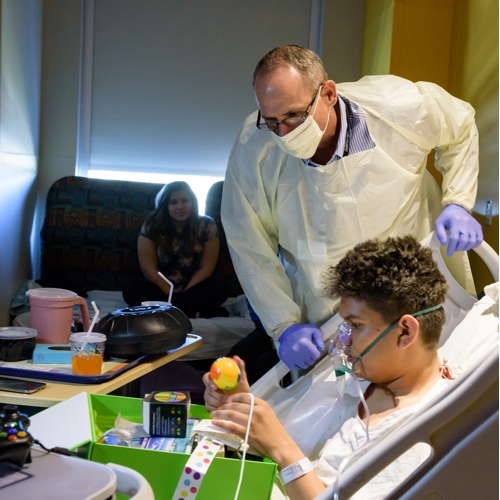 Benefit Hospitalized Children
Our proven track-record and relationships with children's hospitals allow us to organize collaborative delivery events with flawless precision.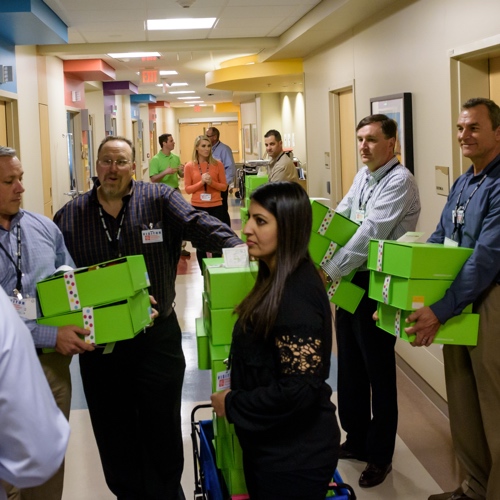 Up Close and Personal
Following the assembly event, members of your team deliver Cheeriodicals to the hospital in person to see the smile a "big green box" can bring.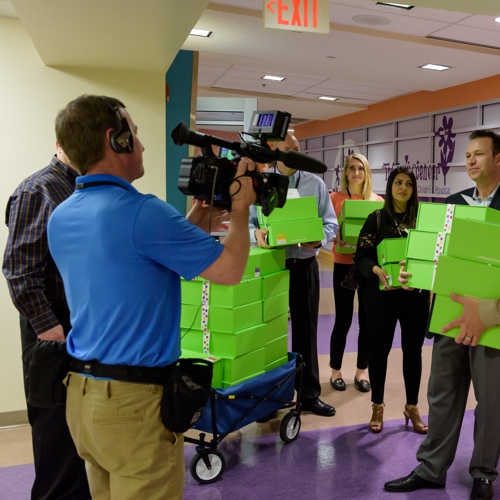 Media and Awareness
Cheeriodicals works in conjunction with the hospital communications team, local TV, magazine and news media, to share the beautiful story of the children's hospital delivery to highlight the impact within the community.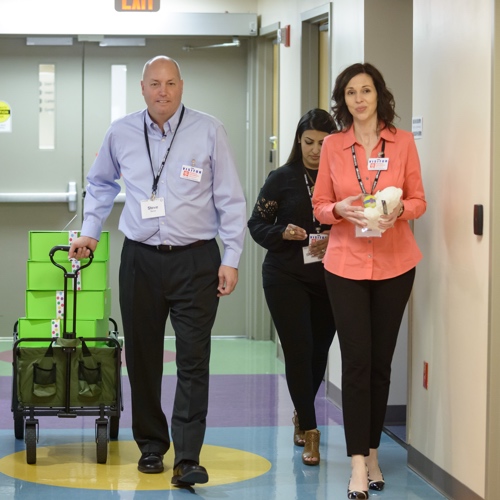 Corporate Social Responsibility (CSR)
Companies allocate significant time and resources to meeting CSR goals and objectives. Our concept allows your company to include team building as a tool for meeting those CSR standards.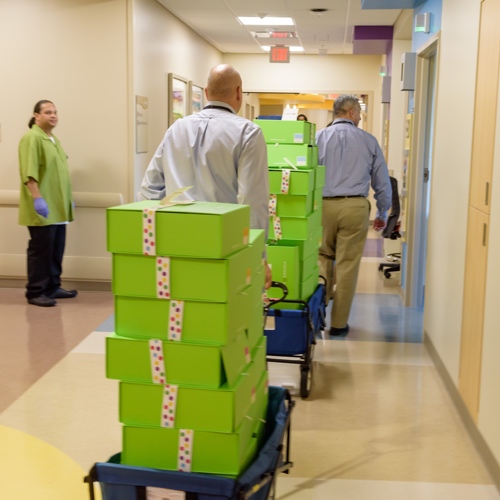 Charity Component
Cheeriodicals makes a donation of $1 per "cheer-up" box delivered to the children's hospital foundation after each delivery.
We measure our impact in smiles, mostly. But when a corporate team member comes face to face with a sick child and sees the illness…the struggle…the courage…and then the smile a surprise visit and a big green box brings, something happens that can't be measured with numbers. That kind of impact is measured in "changed lives".
Our corporate sponsors have assembled more than 20,000 Cheeriodicals and delivered them free of charge to hospitalized children across the country.
Our corporate sponsors have delivered Cheeriodicals to 50+ children's hospitals, 8 Ronald McDonald Houses and several other regional and Veterans hospitals.
Cheeriodicals has donated more than $20,000 to children's hospital foundations across the country.
What's Inside a Cheeriodical?
WE BELIEVE children's hospital gifts should be designed by healthcare professionals who manage the care of children daily. WE ASKED the experts from Child Life Programs for their advice for the contents of our Children's Cheeriodicals and their suggestions were just what the doctor ordered. Our Children's Cheeriodicals include age-appropriate magazines and fun items such as maze books, markers, slime, squishy toys, finger lights, a cheerful stuffed animal, entertaining crafts, and more. WE KNOW kids love their Big Green Boxes of Cheer because WE'VE SEEN their smiles thousands of times.